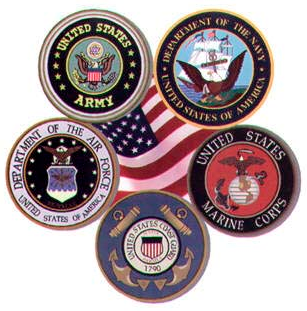 ACTIONS THIS YEAR
The New Universal African Legion will be a joint venture with the International Members of NABVETS HQ in CIncinnati through the Cincinnati Chapter ($100 a year)
We, myself and Robert Harris are now starting a new Chapter – with veterans from all of the people of the African Union outside of the USA and in the USA who wish to join us – you do not have to a Vet.
The benefits of being a NABVET member are many. In addition to the camaraderie from fellowship with other Veterans and knowing that there are other Veterans who share your passion for giving back to the community and helping other Veterans, NABVETS offers members a broad range of benefits, including the following:
INFORMATION: NABVETS provides members with up to date information on a broad range of Veterans issues, Chapter activities and membership developments.
The Eclipse Magazine: This magazine provides current information on NABVETS, and activities of its members and Chapters. The magazine is issued quarterly and is free to members.
NABVETS e-newsletter: Is issued monthly and provides current information on chapter events, member benefits, career and employment information, VA developments and other information. This newsletter is sent to all members with email accounts.
Claims Services: NABVETS provides claims services to members free of charge.
Volunteer Opportunities: NABVETS provides members opportunities to volunteer for a broad range of activities. Also, volunteering is a great way to gain additional experience for a career. If you are interested in volunteering for an event, call 1-877-NABVETS. More information on volunteering will be available on this website in the near future.
Member Discounts: NABVETS is constantly working to identify discounts for members for a broad range of products and services. More information on discounts for members will be available.
Scholarships: NABVETS occasionally has scholarship opportunities for members and their families. More information on scholarship will be available in the near future.
Legacy Services: NABVETS is deeply interested in preserving the history of Black Veterans in the service. If you are a Veteran and want to preserve your story (pictures, video, letters, other items) or if you are the family of a Veteran and want to preserve a legacy, please contact NABVETS at 1-877-NABVETS. More information on NABVETS Legacy Services will be available in the near future.
Chaplain Services: NABVETS provides Chaplain services for Veterans and their families. Chaplain services are providing for grieving, events and for general fellowship. For more information, click here.
NABVETS events: NABVETS organizes a number of events to honor veterans and for the organization. Events include the Annual Convention, the Day of Honor ceremonies and many other events. Members are invited to participate in all events. For more information on upcoming events, click here.
Member Recognition: NABVETS member often dedicate a great deal of time to organizing activities and events for the Chapters and the organization. As a member, you are eligible to be recognized by the NABVETS Command Council for your service.
PAST ACTIONS
My Original 2010 Chapter
What I and Fred Hargrove Sr. and Robert Harris planned in 2012.
---